Because of everything that has been going on lately, I wanted to seek out my own education of history in this country that I might not have learned in school.  So, in addition to posts and articles, I watched a series of documentaries and movies that I want to share with you today. I will include whether the film had profanity, sexual content, and violent content for trigger warning purposes, as well as for parents who are trying to find content for their kids.
Just Mercy – This movie has been made available for free through the month of June (so if you plan to watch this, you only have a short amount of time left, or you can rent it later if you want).  It was a spectacular film.  Michael B. Jordan and Jamie Foxx are phenomenal actors, first of all.  But the story itself was filled with heartbreak and hope.  It follows the true story of Harvard attorney Bryan Stevenson who starts an organization in Alabama to help people on death row and Johnny D, a wrongly accused black man waiting for his execution date.
Even though I knew the ending of the story, the twists and uncomfortable turns really exemplified their bravery and the failings of the justice system.  There is profanity in the film.  The sexual content consisted primarily of a strip search which included vulgar comments.  The violent content included a bomb threat and a scene with a gun held to someone's head, also the execution of one inmate.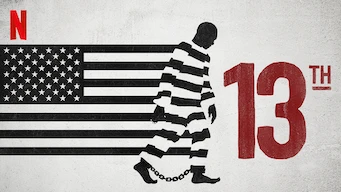 13th – This was the first documentary I watched this month.  It follows the connection between slavery, a loophole in the 13th amendment, and the state of our prison system today.  More black men go to jail or prison (1 in 3) than white men (1 in 17) even though black people are the minority.  The War on Crime and the War on Drugs heavily targeted people of color and poor communities.  And when prisons became privately run, there was even more of a push for things like mandatory minimums since these organizations were only paid when the beds were filled.  It doesn't lean more left or right but follows each president as they made choices to keep people in prisons and add more to the prison population.
There is profanity, nudity, and violent beatings and lynchings included in the historical content included in the film, but it was incredibly informative.  It is, however, geared more toward adults.
I Am Not Your Negro – The second documentary I watched based on the notes of American Novelist James Baldwin which were supposed to be for a new book that he didn't complete before he died.  It includes conversations he had during his life on talk shows and speaking engagements, as well as letters he had written.  There were so many good takeaways from this film.  The conversation he has with a Yale philosophy professor was incredible.  He outlines in that conversation just how much systemic racism as affected his view of the average white man and why he doesn't trust the average white man.
There is profanity, nudity, and pictures of lynchings included in the film as it pertains to that era of American media.
Selma – This followed Martin Luther King on the events leading up to the famous Selma march.  It was fascinating to see how everything connected, and how all of the people in the movement did not agree all the time.  Also, all of the intentional planning on King's part, especially how he understood it would take national attention to change the treatment of black people, much like it is today.
There is profanity in this movie as well. There isn't much sexual content, though you hear at one point the sounds of sex, but nothing is explicit. There is also the violence of what happened, and a lot of that violence is slowed down in the film adding an extra layer of heartbreak. The violence includes a church bombing, the beatings on the bridge, and a shooting in a diner.
Birth of A Movement – This PBS documentary was under an hour, but it was about history I had never heard about before.  I mean, I had heard about the innovative film The Birth of a Nation, though I had never seen it.  But a lot of the hype around the movie was based on lies and was used to spread lies.  DW Griffith said that the movie was based on a book that reminded him of his childhood, but it was far from the Post-Reconstruction poverty that he knew.  President Woodrow Wilson, who initiated the Jim Crow Laws with the segregation of federal places was also a child of the Post-Reconstruction era which played a part in his racist actions. So, the fact that this was the first movie played in the White House had more to do with connections than the actual quality of the film.  William Monroe Trotter was a Harvard graduate journalist who also protested the film.  There is just such a different perspective shown in this film that I found invaluable.  Also, there are some good interviews with Spike Lee who had to watch this movie in film school to appreciate the techniques without any discussion about the context of the film.
There isn't any profanity, but there is a mention of the rape scene in the Birth of a Nation movie, and there are pictures of lynchings that occurred in this era.
I really enjoyed using films as a new medium to expand my education this month. In the future, I may share lighter films or documentaries with different subject matters, but this month was filled with unforgettable, though-provoking film and I am here for it. If you have any suggestions for the future, let me know!